Best Porn Blocker DNS: Free Filtering
The internet has become a crucial aspect of our daily lives in the digital era. It offers us a never-ending supply of communication, entertainment, and information. However, the unfortunate reality of inappropriate and harmful content, like pornography, comes along with the advantages of the internet.
 Anyone with an internet connection can now easily access pornography, a significant concern for parents and guardians who want to keep their kids safe online. Additionally, The use of a porn blocker DNS, which can assist in preventing access to adult websites and other inappropriate content, is one solution to this issue. In this article, we'll talk about Free Filtering, the top porn blocker DNS service.
Protect Any Device on Your Wi-Fi From:

PORN
1 in 10 visitors of porn
sites under 10 yrs old.1

ABORTION
School-age kids targets
of abortion-sellers.3
What is a Porn Blocker DNS?
For computers to access websites, a DNS, or domain name system, converts domain names like www.google.com into IP addresses like 216.58.194.174. a porn filter. This system will employ DNS, a service, to restrict access to adult websites and other inappropriate content. In essence, it serves as a filter, diverting requests for prohibited websites to another server that either completely blocks access or directs the user to a warning page.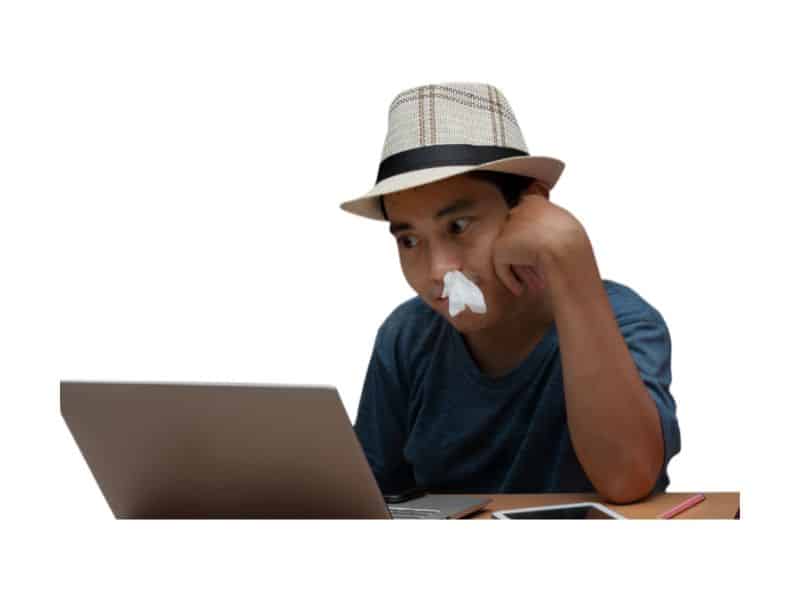 Features of Free Filtering
Comprehensive Protection: Adult, gambling, and other harmful websites are blocked by Free filtering. Also, It keeps children, families, and other users safe online by blocking these websites. Furthermore, It blocks popular adult websites and flags potentially harmful content using blocklists, safelists, and real-time analysis.
FreeFiltering upholds Catholic values: We created the Filter to enforce the teachings of the Catholic Church. Furthermore, it protects against content that could harm families or young children morally or spiritually. Additionally, Free filtering blocks adult websites and potentially offensive or damaging content, like hate speech or violent images. Moreover, it ensures that the internet is a safe place for all family members to use.
Improved Parental Control:
Free filtering gives parents and guardians more control over their kids' time online. Additionally, The Filter has features that enable it to control access to specific websites, set time restrictions, and keep track of activity through in-depth reports. Furthermore, these features give parents more power over their kids' online behavior and help them monitor how much time they spend online. Moreover, it's a great way to ensure a safe browsing experience for children. In addition, it can be used to block adult content and other inappropriate material. Lastly, it's easy to set up and use, giving parents peace of mind.
Encourages Responsible Internet Use: By setting time restrictions, regulating material, and building a constructive online routine, parents teach their children how to behave online. Children can learn to use the internet positively and productively by being encouraged to do so, which can have long-term advantages for their development.
Why Free Filtering is the Best:
One of the best porn blocker DNS solutions is FreeFiltering. It offers a thorough defense against adult websites and other harmful content, ensuring the online safety of children and families. It's accomplished by blocking access to well-known adult websites and flagging potentially harmful content using a combination of blocklists, allowlists, and real-time analysis.
The Filter supports Catholic values, giving families a moral and spiritual buffer. It blocks adult websites and other potentially offensive or damaging content, like hate speech or violent images.
Parental and guardian control over their children's online behavior has improved thanks to features like time limits and access restrictions. These features give parents more power over their kids' online behavior and help them monitor how much time they spend online.
Free Filtering encourages children to use the internet responsibly, assisting them in creating positive online habits and motivating them to use it for good. Setting time restrictions, monitoring material, and building a healthy online routine can help parents keep their kids safe online.

1. Register
Just click ``Get Started`` -
takes 30 seconds.

2. Adjust Router
DIY with self-help guide
(or we do it for you - $99).

3. Block Evil
Every device on your wi-fi
is now filtered... for FREE!
Easy to Use and Setup:
Free Filtering is incredibly simple to set up and use. Additionally, it can be set up on routers, computers, and mobile devices and customized to each user's requirements. Furthermore, the Filter can be modified to block particular websites or types of content, such as social media or gaming websites, thus increasing its effectiveness.
Regularly Updated:
Free filtering is continuously improved to combat new and developing threats. New features and capabilities and the Filter's database of blocked websites are regularly updated. This update guarantees that the Filter offers complete protection for children and families and is effective against new and emerging threats.
Free Filtering is the best porn blocker DNS available. It aligns with Catholic principles, offers complete protection from adult websites and other harmful content, enhances parental control, and promotes responsible internet use. It is simple to use and set up, updated frequently, and can tailor to each user's unique needs.
Parents and guardians can rest easy knowing that their kids are protected online using Free Filtering. Furthermore, it is crucial to remember that using a porn blocker DNS is only one part of keeping kids safe online. Moreover, it's critical to be open and honest with kids about their online behavior and to teach them internet safety and responsible usage. Additionally, monitoring their online activity and setting boundaries can help ensure their safety. Furthermore, keeping the computer in a common area can also help parents and guardians monitor their kids' online activities.
We are contacting you to ask for your help in maintaining our program. No matter how big or small your donation, it will help us keep providing our community with valuable opportunities and content. We appreciate your continued assistance and any gift you can give. We appreciate you assisting us in changing the world.